COVID-19 Coronavirus Fact Sheet: Share Fact, Not Fear
COVID-19 Coronavirus Fact Sheet: Share Fact, Not Fear
Click here for CIHA vaccine information


I think I need a COVID-19 test, what do I do?
Our COVID-19 testing site is located at: 375 Sequoyah Trail, Cherokee NC, 28719. If you think you have been exposed to COVID-19 and develop a fever or symptoms such as cough or difficulty breathing, call the CIHA COVID-19 Hotline 828.497.3743 to speak directly with a healthcare professional for advice on whether or not you need to be tested.

Where can I get tested? COVID testing is available Monday thru Friday
For an appointment, pre-screening is required. Please call our hotline at 828.497.3743. If you reach our voicemail, please leave us a message and a member of our COVID testing team will return your call as soon as possible.
It is important to test six to eight days after direct contact to a COVID positive person.
If you have been exposed and have questions regarding contact tracing, please call Tsalagi Public Health at 828.359.6240.


Why am I being screened upon entrance to the hospital?
Screening is required to protect you and our staff during this public health crisis. Patients presenting to CIHA will be asked a series of screening questions, these questions are in place to determine if a patient or visitor needs additional screening before entering the building.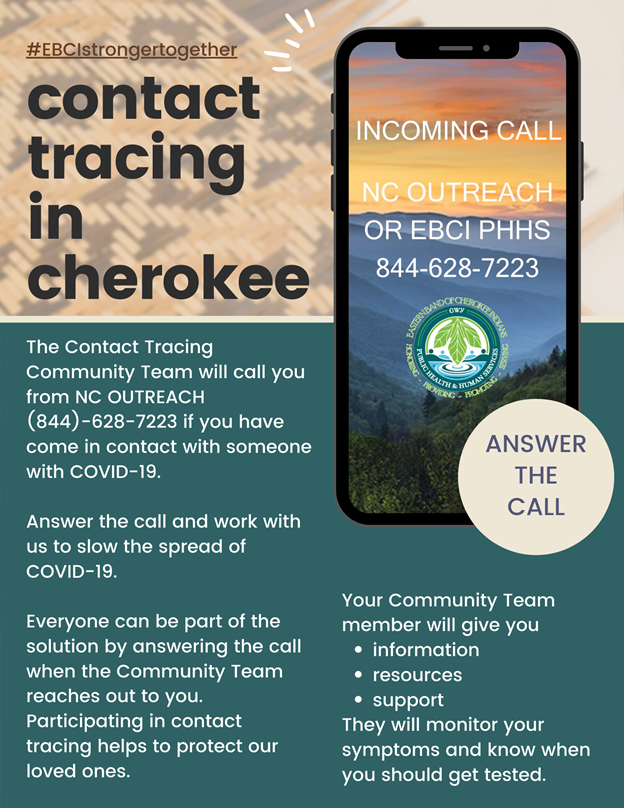 Information regarding telehealth visits can be found here.